Tolkien Moot Location Information
by admin —
published

Jun 23, 2015 02:30 AM,
last modified

Jul 09, 2018 12:30 PM
Tolkien Moot is taking place at 1432 W. Lawrence Dr., Spokane, Washington, 99218. Be sure to fill out the RSVP form, and see the Schedule page for updated event schedule details.
To attend Tolkien Moot you must RSVP to reserve your seats, there is limited seating available.
Driving Directions
If you are approaching Spokane from Interstate I-90, simply take the Division / Newport Highway / US-395 Exit and head Northbound on Division. Drive north until US-395 branches northwest and Newport Highway branches northeast (take the northwest/left hand branch which is US-395). Remain on US-395 (Division) for 3 lights until you come to Hawthorne. Turn left (west) on Hawthorne. Remain on Hawthorne until you come to Wall/Waikiki. Turn right (north) on Wall/Waikiki until you come to the first light and turn left (west) on North Five Mile Road. Continue west on North Five Mile until the third street on the left. Turn left (south) on to Ardmore. Take the first left (east) on to Lawrence Dr. Follow Lawrence Dr until almost the end (it is a cul de sac) and you see 1432 W. Lawrence Dr (green house) on the left (north side of street).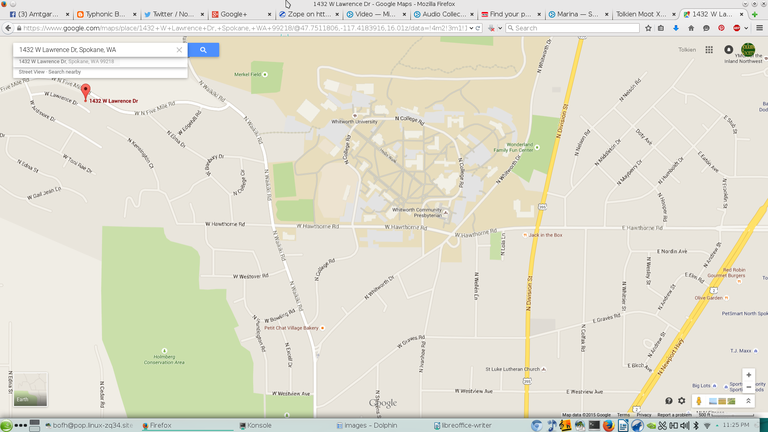 View from North looking South to Lawrence Dr house (middle-front).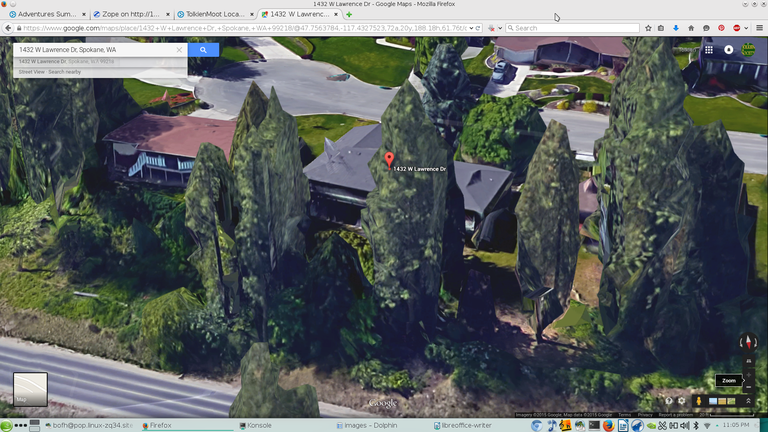 For the Live-Action Role-Playing (LARP) segments, we may begin at the main location on Lawrence Dr to build interest from those
at the convention curious about LARP, but not yet willing to commit to it. Then if they become increasingly interested from the first stage
we can then migrate to the nearby Holmberg Park, which is only 3/4 mile away, for the rest of the adventure and larger-scale combat area.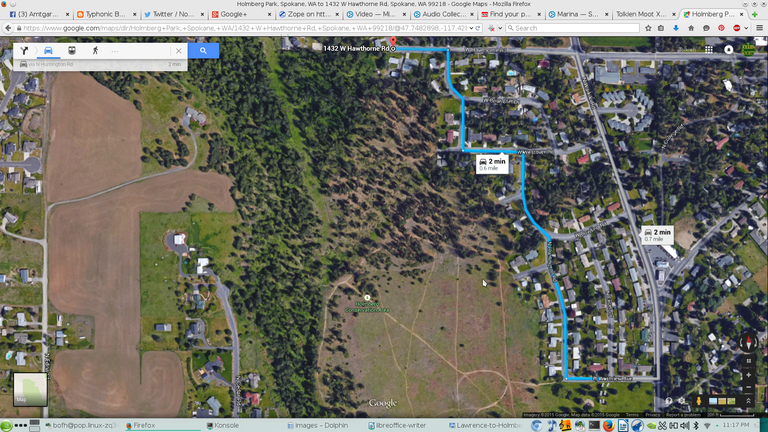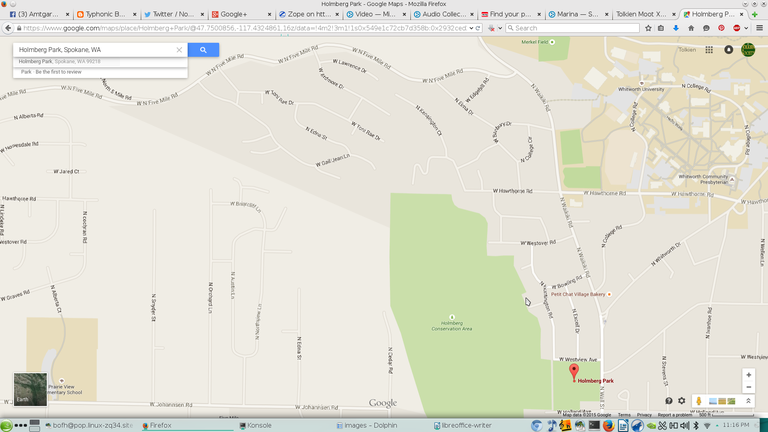 The hills, trees, & cliffs above the park make for a great large adventure area.