Just 24 Days Until Tolkien Moot XI - RSVP Today!
As I write this, the countdown shows: "COUNTDOWN TO TOLKIENMOOT XI: 24 Days, 21 Hours, 40 Minutes, 44 Seconds."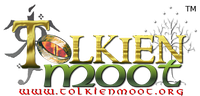 We are now just a few weeks away from Tolkien Moot XI. Still much to do on our end as we prepare everything.
We have a lot of folks that have verbally committed to attending (and have followed through with completing the RSVP form), and some that we hadn't spoken with previously that have RSVP'd.
Please, if you are hoping to attend, complete the RSVP ASAP.
The form allows gradients of participation commitment levels (wishful, tentative, fairly firm, committed).
If you are only planning to attend the online broadcasts, then RSVP is not required, but it is nice to know.
If you are hoping to attend the panel discussions, Ea Tolkien Society meeting broadcast, or gaming sessions, in-person, we need you to RSVP right away so we can have everything ready for you.
Often many people wait 1-2 weeks to RSVP, and we do the best to accommodate such last minute changes, but it really helps if you can complete the form several weeks out at least.
The site is now running on new servers and undergoing a lot of updates. The RSVP form is updated as well.
If you have any trouble with the form, you can email directly: tolkienmoot at gmail dot com or call Hawke on his cell phone (USA) (509) 481-5437 (text his phone is okay too), and we can register you manually if necessary.
We look forward to a great participation level this year, so don't procrastinate with the RSVP.
See you all soon, both on-line and off-line. Namarie!