SERVERS OVERHAUL CURRENTLY UNDERWAY
PLEASE CHECK BACK EVERY 24-72. This site is undergoing a complete overhaul. Please check back in 24-72 hours. Thank you for your patience.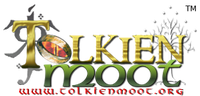 If you are seeing this page, it means you are seeing the transition web server.

We are completely replacing the physical servers, and using much newer software which requires a lot of manual copy/paste to move the content from the old server to the new one. If you are seeing this page, we have not yet had a chance to move the content from the old server to this new server. This upgrade affects 26 different communities, and a multitude of sub-communities. Please check back in a day or two. I am very sorry for the inconvenience. Thank you for your patience and understanding.
All services are impacted: DNS (Domain Name Services), Webpages, Plone, Forum, Chat, E-Mail, Audio Streaming, Monitoring services, traffic reporting, downloads, etc.
For Techies:
We are completely overhauling the servers and all websites and related services will be impacted.
Old server: Asus 2-core CPU, 8 GB ram, dual SATA software RAID1 mirror array. Plone 4.2, with legacy code back to 2.5.5.
New server: Dell, 2x 6 core (12 cores), 16 GB RAM (upgradeable to much more), full hardware RAID5+. Plone 4.3.6 with no legacy code.
Due to all the problems and bugs introduced since 2004 from legacy code. To have a completely clean start, this whole process requires manually downloading and uploading and/or copying and pasting tens of thousands of content items between all the sites (26 difference communities). As this is all run by one person (though there are some volunteers helping within the context of some specific community sites), this will be a lengthy process before complete transition is complete. If there were an easier way to clean up all the legacy issues, it would be done, but at this point it is critical to get it all cleaned up.
Thank you.
hawkenterprising at gmail dot com
(509) 481-5427 (USA) (text okay)
The following communities are impacted:
Spokane 2600 Community
Brencode
The Hawke Talk Show
Northwest LARP Community
Dev 2 Dev Portal LLC
Draconisdrake
Ea Role-Playing Gaming community
Hawke Enterprising d.b.a.
Hawke's Haven
MerpCon
Middle-earth Role-Playing Community
Middle-earth Radio
Middle-earth Talk Show
Spokane & Northwest Music Therapy Community
North Five Mile Community
Northwest Recreation Therapy Community
Other Minds Magazine
The RPG Research Project
RPG Therapeutics LLCA
The Spokane American Sign Language, Deaf, & Hard of Hearing Community
The Spokane Role-Playing Gaming Community
Suite GM Software
Synthetic Zen
Tech Talk With Hawke
Tolkien Moot Convention
The Ea Tolkien Society Community


The following is a list of most of the domains impacted (though a few might be missing from this list):
http://www.brencode.com           musictherapynorthwest.com         rpg-therapy.com          therapeuticrpg.com
dev2dev.biz            musictherapynw.com                rpgr.org                 therapeuticrpg.net
dev2dev.com            northfivemile.com                 rpgresearch.com          therapeuticrpg.org
dev2devportal.com      northwestlarp.com                 spokane-rpg.com          thesyntheticzenshow.com
draconisdrake.com      northwestmusictherapy.com         spokane2600.org          tolkien-gaming.com
ea-rpg.com             northwestrt.com                   spokaneasl.com           tolkien-moot.com
earpg.com              northwesttmusictherapy.com        spokanelarp.com          tolkien-society.com
eatolkien.com          nwlarp.com                        spokanemt.com            tolkien-society.org
eatolkiensociety.com   nwtolkien.com                     spokanemusictherapy.com  tolkiencon.com
eatolkiensociety.org   nwtolkien.org                     spokanerpg.com           tolkienconvention.com
hawkenterprising.com   nwtolkiensociety.org              spokanetolkien.com       tolkiengaming.com
hawkes-haven.com       omzine.org                        spokanetolkien.org       tolkienmoot.com
hawketalkshow.com      other-minds.com                   spokanmt.com             tolkienmoot.org
hawktalkshow.com       otherminds.net                    spokanmusictherapy.com   tolkienrpg.com
merp.com               othermindsmagazine.com            suitegm.com              tolkienscholar.com
merpcon.com            recreationtherapeutics.com        synthetic-zen.com        tolkienscholar.org
middle-earthradio.com  role-playing-gaming-research.com  syntheticzen.com         tolkienscholars.com
middle-earthtalk.com   rpg-research.com                  techtalkhawk.com         tolkienscholars.org
middleearthradio.com   rpg-therapeutic.com               techtalkhawke.com
middleearthtalk.com    rpg-therapeutics.com              therapeutic-rpg.com